A previously unpublished Léger poll fielded 7-10 July, 2023, shows a widening gap between Justin Trudeau's Liberals and Pierre Poilievre's Conservatives.
With a nine-point lead from coast to coast, the Conservative have opened their largest lead in a Léger poll since before the 2021 general election.
Léger has the Conservatives at 37% among decided voters nationally, while the Liberals stand at 28%. The NDP remains in third place with 17%.
These new numbers from Léger generally align with recent results from other pollsters (see
complete list of federal polls here
). On Wednesday, just hours before the cabinet shuffle occurred in Ottawa, Abacus Data released its latest poll which showed
the Conservatives 10 points ahead of the governing Liberals
.
Beyond the top-line numbers, it is the regional breakdown of the poll that is even more dire for the Liberals. In seat-rich Ontario, the Liberals fall to 30% of support (compared to 39% in the 2021 election), nine points behind the Conservatives at 39%. The NDP does not fare much better in the province with 19%.
Combined with the CPC's strong support in much of Western Canada, a 9-point lead for the Conservatives in Ontario would assuredly lead to at least a strong plurality of seats for CPC in the House of Commons, if not an outright majority. As per usual, the
338Canada federal projections
will be updated on Sunday.
In Quebec, the Bloc Québécois (31%) and the Liberals (28%) remain in a statistical tie, while the Conservatives sit in third place with 25%. If that CPC number catches your eye here, it's because in past months (and years), the Conservatives have usually been polling in the mid- to high teens in Quebec.
Could it be that Poilievre is making some gains in the province? Perhaps, but we will need more Quebec polls to know whether this is a new trend or just subsample fluctuation. For sake of comparison, Wednesday's Abacus Data poll measured 20% of support for the Conservatives in Quebec, a figure also higher than recent averages.
The poll's demographic breakdown shows the Conservatives have significantly closed the gap with their rivals among women. While the CPC holds a crushing 18-point lead among male voters (43% against 25%), the Liberals (32%) and Conservatives (31%) are in a statistical tie among female voters.
Additionally, the CPC leads its rivals in every age group. Among young voters (18-34), the Conservatives stand at 31%, while the LPC and NDP each get 25% support. Among the 35-54 age group, the CPC leads with 37% against 29% for the Liberals. Among older voters (55+), the Conservatives take 42%, against 30% for the Liberals.
Some will conclude this is beginning of the end for the Trudeau Liberals, others will argue that it is yet another summertime dip in the polls. Time will tell which scenario materializes. Nevertheless, with this government soon entering its ninth year in power, these new cabinet ministers sure have their work cut out for them to reconnect with voters.
* * *
This poll was fielded between July 7th and July 10th, 2023, using Leger's online panel, among 1,512 Canadian voters. No margin of error can be associated with a non-probability sample (i.e. a web panel in this case). For comparative purposes, though, a probability sample of 1512 respondents would have a margin of error of ±2.5%, 19 times out of 20. Find the tables
here
.
---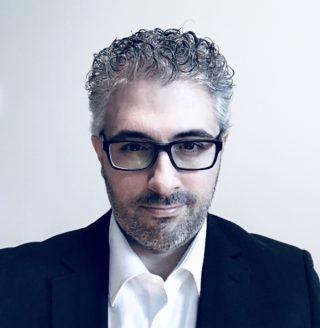 Philippe J. Fournier is the creator of Qc125 and 338Canada. He teaches physics and astronomy at Cégep de Saint-Laurent in Montreal. For information or media request, please write to
info@Qc125.com
.
Philippe J. Fournier est le créateur de Qc125 et 338Canada. Il est professeur de physique et d'astronomie au Cégep de Saint-Laurent à Montréal. Pour toute information ou pour une demande d'entrevue médiatique, écrivez à info@Qc125.com
.