As we enter an election year in Quebec, not only does François Legault's Coalition Avenir Québec (CAQ) lead
in voting intentions
, but its lead over each of his rivals has not faded one iota since the COVID-19 pandemic reached our shores back in March 2020.
The most recent Quebec poll, published last week by
Le Journal de Montréal
, shows that the government's turbulent fall session at the National Assembly has had no apparent effect on the Quebec electorate. According
this Léger poll
, the CAQ garners 46 per cent of voting intentions in the province (the party had obtained 37 per cent of the vote in the 2018 general election). The Quebec Liberal Party (QLP) comes in a distant second place, far behind the CAQ, with just 20 per cent of voting intentions, five points below its historically disastrous 2018 result.
Read this column here
.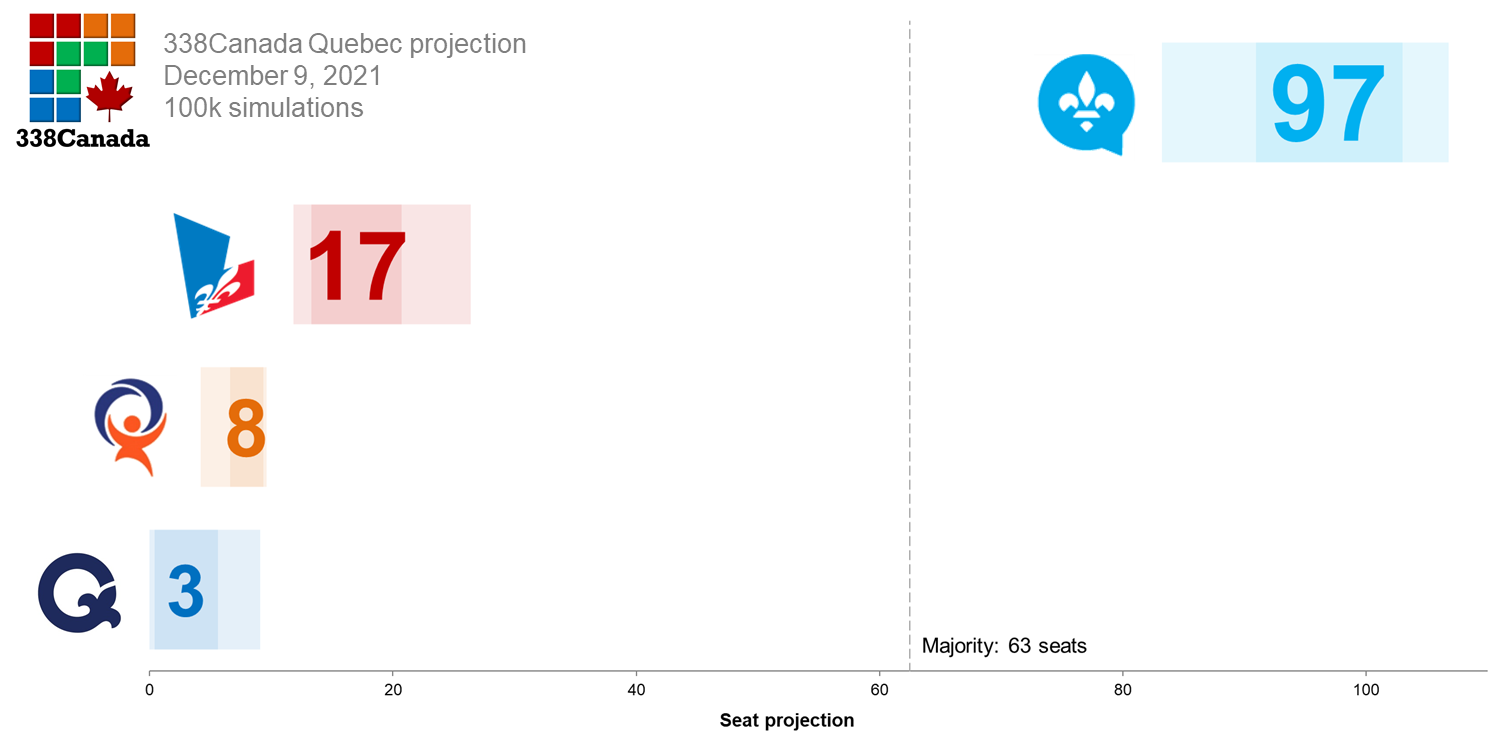 * * *
Details of this Quebec projection are available on the
338Canada Quebec page
. You will find all 125 electoral district projections
here
, or use the regional links below:
---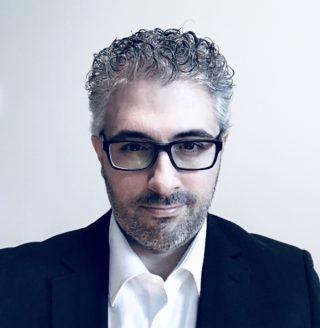 Philippe J. Fournier is the creator of Qc125 and 338Canada. He teaches physics and astronomy at Cégep de Saint-Laurent in Montreal. For information or media request, please write to
info@Qc125.com
.
Philippe J. Fournier est le créateur de Qc125 et 338Canada. Il est professeur de physique et d'astronomie au Cégep de Saint-Laurent à Montréal. Pour toute information ou pour une demande d'entrevue médiatique, écrivez à info@Qc125.com
.