We may still be eight months away from the 2022 Ontario general election, but it sure feels like the pre-campaign has already begun. Shortly after Lt.-Gov. Elizabeth Dowdeswell delivered Premier Doug Ford's latest throne speech in early October, the New Democrats and Progressive Conservatives have embarked on an advertising blitz trying to define themselves and their opponents with next spring's election in mind. And, according to a
new Léger poll published by Postmedia earlier this week
, the race for power at Queen's Park could potentially come down to merely a handful of points for or against each party.
According to Léger,
Doug Ford's PC
remains in the lead with 35 per cent of voting intentions province-wide, a notable but modest 5-point lead over the
Ontario Liberals
.
Andrew Horwath's NDP
takes third place with 25 per cent.
Read this column here
.
* * *
Details of this projection are available on the
338Canada Ontario page
. To find your home district, use this list
of all 124 provincial districts
, or use the regional links below:
---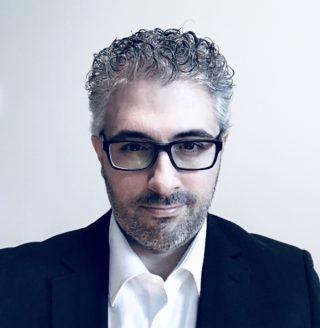 Philippe J. Fournier is the creator of Qc125 and 338Canada. He teaches physics and astronomy at Cégep de Saint-Laurent in Montreal. For information or media request, please write to
info@Qc125.com
.
Philippe J. Fournier est le créateur de Qc125 et 338Canada. Il est professeur de physique et d'astronomie au Cégep de Saint-Laurent à Montréal. Pour toute information ou pour une demande d'entrevue médiatique, écrivez à info@Qc125.com
.