With only eleven days to go in this campaign, the federal leaders will square off tonight in the (only) English debate. After two French debates that were mostly centered on issues dear to Quebec and Quebecers, the rest of Canada will finally hear what leaders are (and aren't) promising Canadians for the 44th Parliament.
A flurry of polls were released in the past days partly in order to set the stage for the Commission debates this week (see
full list here
). Last Sunday,
I wrote that the Liberals appeared to have stopped the bleeding
they had suffered in the first two weeks of the campaign, as support for both the LPC and CPC had stabilized. Since then however, several polls from
Léger
,
Abacus Data
,
Mainstreet Research
, and
Nanos Research
seem to suggest a modest tightening between the main parties. Other firms such as
Ipsos
and the
Angus Reid Institute
have measured a narrow, but still significant 3-point lead for the CPC.
Read this column here
.
* * *
Details of this projection are available on the
338Canada page
. To find your home district, use
this list of all 338 electoral districts
, or use the regional links below:
---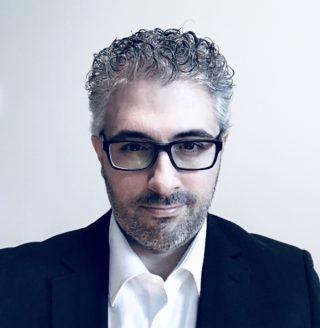 Philippe J. Fournier is the creator of Qc125 and 338Canada. He teaches physics and astronomy at Cégep de Saint-Laurent in Montreal. For information or media request, please write to
info@Qc125.com
.
Philippe J. Fournier est le créateur de Qc125 et 338Canada. Il est professeur de physique et d'astronomie au Cégep de Saint-Laurent à Montréal. Pour toute information ou pour une demande d'entrevue médiatique, écrivez à info@Qc125.com
.