We present today new federal numbers from Campaign Research. Data for this poll was collected on December 1-3, 2020, and has a national sample size of 1,956 respondents using Maru/Blue's online panel.
Among decided voters, the Liberal Party of Canada retains first place and gets the support of 35 per cent of respondents. The Conservative Party stands only three points back with 32 per cent. Taken alone, this poll would suggest a statistical tie between the two parties. However, given the recent string of polls (all listed on
this page
), this new data is consistent with a modest Liberal lead on the national level.
The NDP sits at 19 per cent in third place. The Greens and the Bloc, respectively, get 6 and 5 per cent support.
Indeed, all these numbers on the graph below are within the current federal projection's confidence intervals. Here are the national polls since January 2020:
The regional breakdown of this new poll contains no major surprises, and still suggest a modest edge to the Liberals in terms of seats.
In
Ontario
, the Liberals get 40 per cent support, nine points above the Conservatives. The NDP is third with 18 per cent. These numbers remain generally close to each party's 2019 results.
In
Quebec
, the Liberals hold an 11-point lead over the Bloc Québécois (34 to 23 per cent). The Conservatives pull higher in the province than other recent polls with 20 per cent. It should interesting to see whether the Conservatives, which basically fight for similar demographics as the Bloc in the province, will manage to wear out BQ support in rural and suburban Quebec. Federal polls in the past month have consistently measured BQ support below the 30 per mark. We'll see.
(The sample sizes for Atlantic Canada, Manitoba and Saskatchewan are under one hundred respondents apiece, so we urge caution in drawing conclusions from these numbers. Nonetheless, they do not show any unexpected results.)
As for approval/disapproval of federal leaders, here are the main numbers:
Justin Trudeau:

Approve 48%, disapprove 47%, net +1;

Erin O'Toole:

Approve 32%, disapprove 37%, net -5;

Jagmeet Singh:

Approve 43%, disapprove 34%, net +9.
The
338Canada federal projection
will be updated this Sunday as per usual.
Have a great day, dear readers. Stay safe.
* * *
You will find Campaign Research's complete tables
here
.
---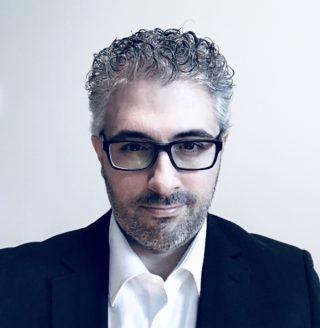 Philippe J. Fournier is the creator of Qc125 and 338Canada. He teaches physics and astronomy at Cégep de Saint-Laurent in Montreal. For information or media request, please write to
info@Qc125.com
.
Philippe J. Fournier est le créateur de Qc125 et 338Canada. Il est professeur de physique et d'astronomie au Cégep de Saint-Laurent à Montréal. Pour toute information ou pour une demande d'entrevue médiatique, écrivez à info@Qc125.com
.