Following fresh new Alberta polls released in the past ten days, here is a brief 338Canada Alberta projection update. You will find Alberta polls on
this page
.
Last week,
Research Co.
released its Alberta numbers and had the NDP taking a three-point lead, 43 per cent to the UCP's 40 per cent. Nevertheless, considering the poll's sample size (600 respondents), this should be considered as a statistical tie.
The same could be said for the
Angus Reid Institute's latest numbers
released earlier this week (with sample size of 553 respondents): ARI had the UCP at 42 per cent and the NDP at 39 per cent.
We add these numbers to the
338Canada Alberta model
. Here is the popular vote projection:
Jason Kenney's UCP stands at an average of 42 per cent province wide. Rachel Notley's level of support climbs to 40 per cent. The Alberta Party remains stable ay 9 per cent on average.
Consequently, the seat projection has tightened significantly. The UCP wins on average 47 seats, only three seats above the 44 seat-threshold at the Alberta Legislative Assembly. (In the 2019 general election, the UCP won 63 seats and 55 per cent of the popular vote.)
The NDP climbs to an average of 40 seats, with a near complete sweep of Edmonton and potential gains in Calgary. You may see the interactive map of this projection
here
.
Naturally, given Alberta horserace data has been scarce in the second half of 2020, you may notice the seat projection confidence intervals on the graph above remain rather large. However, given the drop in Jason Kenney's approval ratings measured by several firms (namely: Léger, Angus Reid, EKOS and others), the fact that support for the UCP is trending downward should not be surprising.
Using this newer data, the UCP still wins the most seats in close to 60 per cent of simulations performed by the model:
Find your home district in this list of 87 provincial districts, of use the regional links below:
If newer data comes out before the Christmas/Holiday break, the projection will be updated again. Have a great weekend, dear readers.
---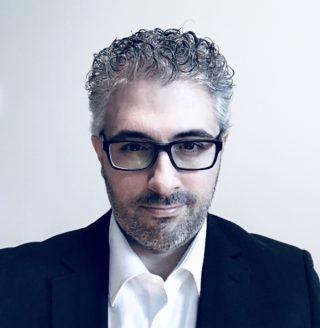 Philippe J. Fournier is the creator of Qc125 and 338Canada. He teaches physics and astronomy at Cégep de Saint-Laurent in Montreal. For information or media request, please write to
info@Qc125.com
.
Philippe J. Fournier est le créateur de Qc125 et 338Canada. Il est professeur de physique et d'astronomie au Cégep de Saint-Laurent à Montréal. Pour toute information ou pour une demande d'entrevue médiatique, écrivez à info@Qc125.com
.