Opinion polls in Canada from the past months have shown that Canadians are generally (although not unanimously) satisfied with their elected officials' handling of the COVID-19 pandemic. While it is true that some of these numbers have fallen in recent weeks with the second wave of the virus hitting harder than the first wave did (especially in the Prairie provinces), as a general rule, Premiers in Canada have for the most part increased their own support with their handling of the pandemic so far. In fact, three provincial elections have taken place in the country since the COVID-19 pandemic reached Canada's borders early last spring. In all three elections, the incumbent parties won decisive victories and secured majorities in their respectful legislature:
Blaine Higgs' PC in New Brunswick
,
John Horgan's NDP in British Columbia
, and
Scott Moe's Saskatchewan Party in Saskatchewan
.
In Ontario, although voting intentions showed a close three-way race back in February and March just as the Ontario Liberal Party was electing Steven Del Duca as its new leader, numbers throughout the summer and fall 2020 showed two distinct trends: Doug Ford's PC re-gained its lost support, while both the OLP and ONDP were slipping.
Read this column here
.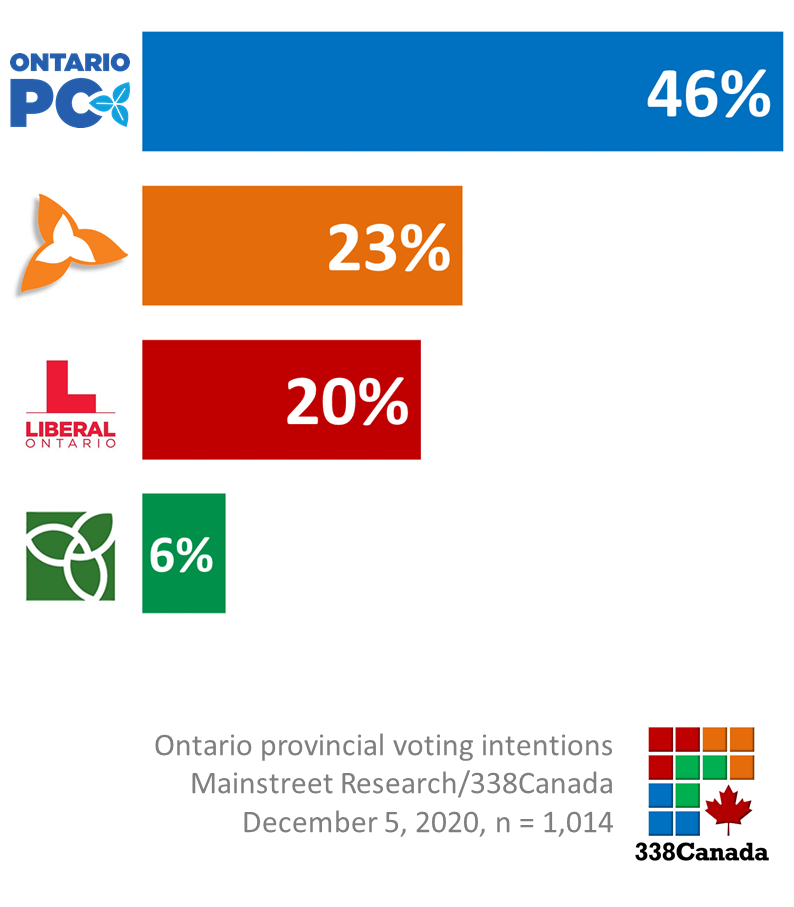 Follow
338Canada on Twitter
.
* * *
For complete numbers on this 338Canada projection, visit the
338Canada Ontario page
. The full map is available
here
. You will find all
124 electoral district projections on this page
.
Mainstreet Research collected data from 1,014 potential Ontario voters on December 5, 2020 using IVR technology. This probabilistic poll has a margin of error of 2.9%, 19 times out of 20. The poll was commissioned by 338Canada/Qc125. Here is Mainstreet's
full report
with complete data tables.
---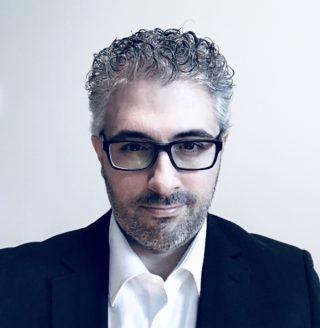 Philippe J. Fournier is the creator of Qc125 and 338Canada. He teaches physics and astronomy at Cégep de Saint-Laurent in Montreal. For information or media request, please write to
info@Qc125.com
.
Philippe J. Fournier est le créateur de Qc125 et 338Canada. Il est professeur de physique et d'astronomie au Cégep de Saint-Laurent à Montréal. Pour toute information ou pour une demande d'entrevue médiatique, écrivez à info@Qc125.com
.