New Manitoba polls from the Angus Reid Institute and Probe Research allows us here at 338 HQ to finally update the Manitoba provincial projection. You will find all Manitoba polls on
this page
.
Brian Pallister's
Progressive Conservative Party
may have won last year general election with ease (almost 47 per cent of the vote, 15 points above the
NDP
), but numbers have tightened up significantly this fall according to the latest polls.
Indeed, we now have a statistical tie between the PC (40 per cent average) and the NDP (38 per cent) in the popular vote projection:
The
Manitoba Liberals
and
Greens
both hold steady at an average of 15 and 7 per cent, respectively.
In last year's election, the PC won 36 of the province's 57 provincial districts. This current projection has the PC averaging 28 seats - one seat below the threshold for a majority in Winnipeg. The NDP's average grows to 26 seats:
Notice how wide the confidence intervals of the two main parties are, and how much they overlap. The PC still holds an small edge over NDP, given the PC has both a higher floor and a higher ceiling of seats. Here are the seat probability densities:
You will find the complete interactive map of this projection
here
. Find your district in
this list of all 57 provincial districts
, or use the regional links below
Have a great Sunday, dear readers.
---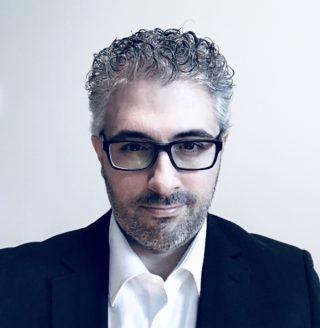 Philippe J. Fournier is the creator of Qc125 and 338Canada. He teaches physics and astronomy at Cégep de Saint-Laurent in Montreal. For information or media request, please write to
info@Qc125.com
.
Philippe J. Fournier est le créateur de Qc125 et 338Canada. Il est professeur de physique et d'astronomie au Cégep de Saint-Laurent à Montréal. Pour toute information ou pour une demande d'entrevue médiatique, écrivez à info@Qc125.com
.