Election season appears to have come to an end in Canada for 2020. Since September, three provinces sent their voters to the polls amid the intensifying covid-19 pandemic:
New Brunswick
,
Saskatchewan
and
British Columbia
. It is worth noting that all incumbent parties in these provincial elections were re-elected to majorities in their respective Legislative Assembly. Evidently, the electorate's desire for government stability has translated into actual votes this fall.
On the federal scene, voting intentions in Canada have remained mostly stable since late August, and the past weeks did not alter the current trends.
Federal polls
since the fall have shown the Liberals in the lead by a margin between two and ten points over the Conservatives. The NDP remains at its expected average just below the 20 per cent mark.
Read this column here
.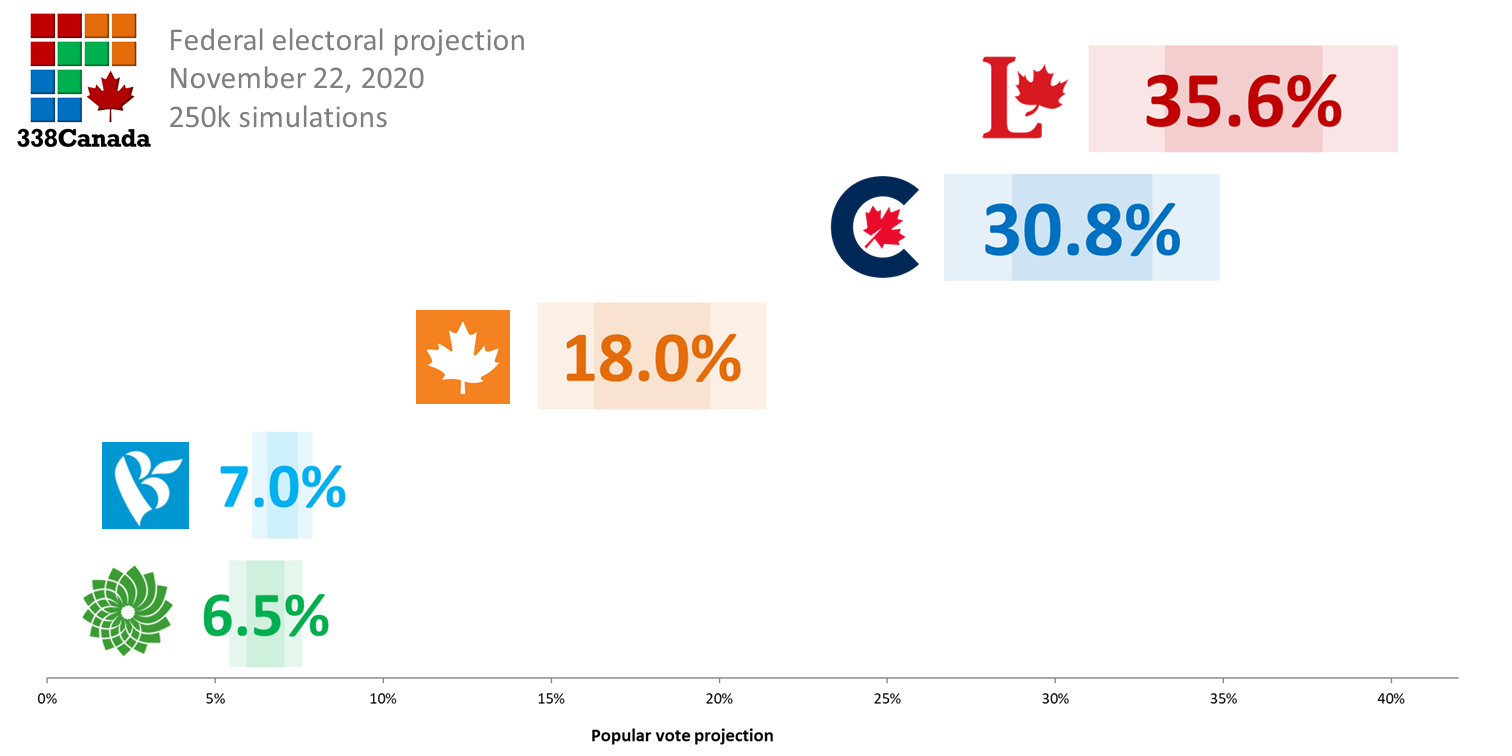 * * *
For details of the 338Canada methodology, visit
this page
. For all 338 electoral district projections, visit the following regional pages:
---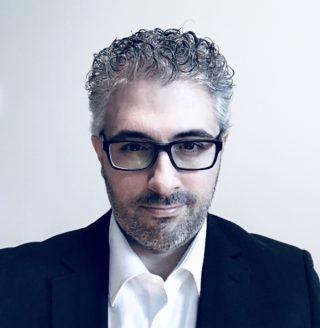 Philippe J. Fournier is the creator of Qc125 and 338Canada. He teaches physics and astronomy at Cégep de Saint-Laurent in Montreal. For information or media request, please write to
info@Qc125.com
.
Philippe J. Fournier est le créateur de Qc125 et 338Canada. Il est professeur de physique et d'astronomie au Cégep de Saint-Laurent à Montréal. Pour toute information ou pour une demande d'entrevue médiatique, écrivez à info@Qc125.com
.