Data has been scarce in this 2020 Saskatchewan general election campaign. Only four polls were published, one per each of Mainstreet Research, the Angus Reid Institute, Insightrix, and Research Co. See full list of Saskatchewan polls
here
.
Although the gap between the incumbent Saskatchewan Party and NDP differs somewhat from one poll to another, the trend is clear: barring a major polling error, Scott Moe's Saskatchewan Party should be re-elected to a majority at the Saskatchewan Legislative Assembly tomorrow night.
Naturally, since Saskatchewan polls were few and far in between in the past months, the uncertainty in the seat projections remains abnormally high. Nevertheless, the SKP's lead over the NDP is such that, even a 4-6 point miss would probably not alter the final outcome in a significant fashion. The final SKP seat average is 43 seats, but the confidence intervals range from the mid-30s to the low 50s:
The Saskatchewan NDP should do better than its 2016 results, which was a harvest of 10 seats with 30 per cent of the popular vote. With a projected 35 per share of the popular vote, the NDP's average is 18 seats, a notable improvement should it materializes tomorrow.
Here are the seats probability distribution:
Could an NDP upset be in the cards? It doesn't appear that way, no.
By
breaking down the projection
by safe, likely, leaning and toss up districts, we notice the SKP has 31 safe seats - the exact amount of seats needed for a majority in Regina.
In Mainstreet's poll, the NDP leads in Reginal by a 54 to 38 score, which is a significant lead, but it is based on a sample of 137 respondents, and so the margin of error is roughly ±8 per cent for that sub-sample. Therefore, the NDP could crush the SKP in Regina or the two parties could be tied - or every scenario in between.
Do I have confidence in this projection? The answer is two fold: the overall, macro-projection should be close if the polling average is close also. But the district level projections are another matter. We don't know how much Saskatchewan voters will turn out to vote and the electoral districts are rather small, so a few hundred votes here and there could swing many seats.
In 2016, the Saskatchewan poll were not only good, they were excellent (
see here
). Trusting the polling average is the smart way to go. We shall see tomorrow.
Find your home district
here
. Visit the interactive map
here
.
---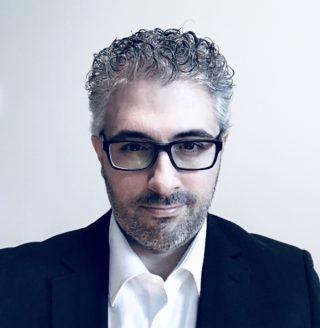 Philippe J. Fournier is the creator of Qc125 and 338Canada. He teaches physics and astronomy at Cégep de Saint-Laurent in Montreal. For information or media request, please write to
info@Qc125.com
.
Philippe J. Fournier est le créateur de Qc125 et 338Canada. Il est professeur de physique et d'astronomie au Cégep de Saint-Laurent à Montréal. Pour toute information ou pour une demande d'entrevue médiatique, écrivez à info@Qc125.com
.