Canadian pollsters were eager to publish their pre-Throne speech numbers last week, as we had a
poll-a-palooza
on Tuesday and Wednesday morning with six federal polls (which are all listed
here
). We have yet to see post-Throne Speech polls, but Mainstreet Research President Quito Maggi hinted his newest federal poll would be out on Monday.
Didn't make the publication deadline, it'll be out Monday

— Quito Maggi (@quito_maggi) September 26, 2020
Here are this week's 338Canada popular vote projections:
The Liberals remain in the lead nationally with an average of 36 per cent. The Conservatives are within range at 32 per cent, but (as you will read below) are still disadvantaged by poor vote efficiency.
In
Quebec
, we measure a tight race between the Liberals and the Bloc Québécois, although the LPC currently holds a 6-point lead over the BQ. The Conservatives (17%) and NDP (11%) are far behind in the province.
In
Ontario
, the Conservatives trail the Liberals by seven points on average (33%-40%), which is modestly closer than the 2019 election results, but not nearly enough for the CPC to rival the Liberals nationally.
In the
Prairies
and
Alberta
, the Conservatives lead by significant margins outside of Winnipeg and northern Manitoba.
In
British Columbia
, as is often the case, the numbers have been all over the place. The Liberals still hold a tenuous 4-point lead on average, but the uncertainty remains high. Ipsos had a three-way race in the province with the NDP leading the pack, so who knows at this point. British Columbians are also in the
midst of a provincial election right now
, so the federal horse race may not be top on their minds.
Here are the 338Canada seat projections for this week:
With those numbers, the Liberals win the most seats in 9 of 10 simulations:
Find your home district
here
. The interactive map is available
here
.
And who knows, maybe a
Saskatchewan
update? General election in SK on October 24.
Poor Saskatchewan was supposed to get ALL the attention this fall. #bcpoli

— P.J. Fournier | 338Canada | Qc125 (@338Canada) September 21, 2020
Have a great week, dear readers!
---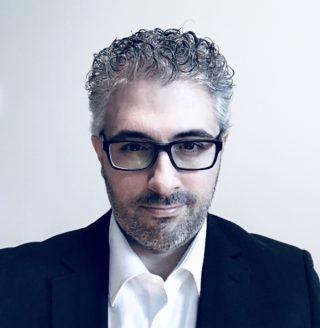 Philippe J. Fournier is the creator of Qc125 and 338Canada. He teaches physics and astronomy at Cégep de Saint-Laurent in Montreal. For information or media request, please write to
info@Qc125.com
.
Philippe J. Fournier est le créateur de Qc125 et 338Canada. Il est professeur de physique et d'astronomie au Cégep de Saint-Laurent à Montréal. Pour toute information ou pour une demande d'entrevue médiatique, écrivez à info@Qc125.com
.