Ontario Premier Doug Ford polled the highest positive swing in approval rating among 9 of Canada's 10 premiers in an Angus Reid Institute survey published last week. From a dismal sarisfaction score of 31 in February, Ford jumped a stunning 38 points to a 69 per cent approval by respondents from Ontario. See the
ARI poll report here
.
Abacus Data also published fresh Ontario numbers last week, which had the OLP and OPC in a statistical tie and the ONDP a distant third.
See Abacus report here
.
You will find the complete list of Ontario polls on
this page
.
Here are the Ontario popular vote projections for May 31, 2020:
Naturally, since provincial data has been scarce of late (with no election in sight), the uncertainty in these numbers (see the error bars) remains quite large. Nevertheless, the latest trends in Ontario appear clear as day: the Liberals have siphoned back significant support they had lost to the ONDP back in 2018, and Doug Ford still has the support of his faithful base. The Ontario Greens do not appear to have either gained of lost significant support.
Here are the seat projection (notice again the
large
error bars):
And so it is a dead heat seat-wise. The OLP wins on average 55 seats, the OPC 52, and the ONDP 16 (the majority threshold is 63 seats).
With such numbers, the OPC wins 4 of 10 general election simulations:
You may find your provincial electoral district using this list:
...or visit the
338Canada Ontario page
to access all the numbers and trends. Thank you for supporting 338Canada and have a great Sunday.
---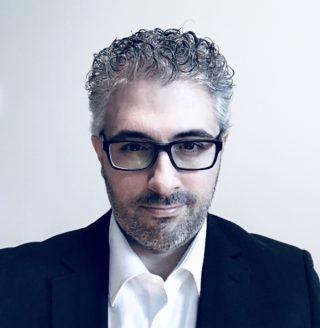 Philippe J. Fournier is the creator of Qc125 and 338Canada. He teaches physics and astronomy at Cégep de Saint-Laurent in Montreal. For information or media request, please write to
info@Qc125.com
.
Philippe J. Fournier est le créateur de Qc125 et 338Canada. Il est professeur de physique et d'astronomie au Cégep de Saint-Laurent à Montréal. Pour toute information ou pour une demande d'entrevue médiatique, écrivez à info@Qc125.com
.