There seems to be some level of disagreement between two federal polls published today. Earlier this morning, the Angus Reid Institute showed its latest federal horserace with the Conservatives pulling away with an 8-point lead over the Liberals (
see numbers here
). Only hours ago, a poll from Léger/The Canadian Press was released and it shows a significant different landscape.
Here are the national results:
According to Léger, the Liberals and Conservatives are still locked into a statistical tie with the Liberals at 32% and the CPC at 30%. Both parties are down a pair of points compared to Léger's previous poll last month.
The regional numbers remain mostly unchanged from the October election results, with the notable exception of
Quebec
where the Bloc pulls ahead of the pack with 37% of decided and leaning respondents (coincidentally, the same BQ support measured by Angus Reid).
However, Léger and Angus disagree on where
Ontario
voters stand: Angus had the Conservative ahead by three points, but Léger has the Liberals comfortably head in the province with the support of 39% of respondents, a full 11 points ahead of the CPC.
It should be noted here that Léger was polling firm with the most accurate results last October with an absolute total error of only 4 points for the major parties (which was tied with Abacus Data).
We therefore have lots of fresh data for this Sunday's projection update! Stay tuned.
* * *
See Léger's full report
here
.
---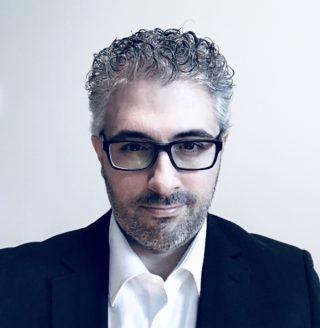 Philippe J. Fournier is the creator of Qc125 and 338Canada. He teaches physics and astronomy at Cégep de Saint-Laurent in Montreal. For information or media request, please write to
info@Qc125.com
.
Philippe J. Fournier est le créateur de Qc125 et 338Canada. Il est professeur de physique et d'astronomie au Cégep de Saint-Laurent à Montréal. Pour toute information ou pour une demande d'entrevue médiatique, écrivez à info@Qc125.com
.