Here is a quick Ontario projection update. New numbers published by Campaign Research last week showed a tight three-way race on top of voting intentions with Doug Ford's PC holding a slight edge over its rivals.
According to Campaign's numbers, the Ontario PC narrowly leads the field with 32 per cent of voting intentions. Both the Ontario Liberals and Ontario NDP stand at 28 per cent province-wide. See Campaign Research's report
here
.
All Ontario polls are listed on
this page
.
Here are the 338Canada Ontario popular vote projections:
While the confidence intervals overlap significantly, the Ontario PC leads with an average of 33 per cent - which, coincidentally, was the CPC Ontario score in the last federal election in October. The Ontario Liberals are second at 30 per cent. The ONDP holds its own with 27 per cent.
Naturally, the latest Ontario polls were all on the field before Steven Del Duca's nomination as OLP leader. We'll look forward to see whether his leadership manages to move the needle at all for his party.
Since the popular vote projection are so close, the seat projections remain highly uncertain:
The PCPO and OLP are essentially tied with 47 seats on average apiece. The ONPD wins an average of 29 seats. The Greens are projected to keep
Guelph
.
See all 124 Ontario districts projections
here
.
See the complete projection map
here
.
More Ontario numbers should come out soon. Have a great Sunday, dear readers!
---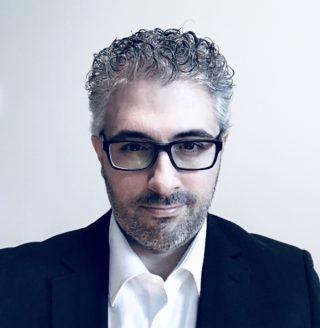 Philippe J. Fournier is the creator of Qc125 and 338Canada. He teaches physics and astronomy at Cégep de Saint-Laurent in Montreal. For information or media request, please write to
info@Qc125.com
.
Philippe J. Fournier est le créateur de Qc125 et 338Canada. Il est professeur de physique et d'astronomie au Cégep de Saint-Laurent à Montréal. Pour toute information ou pour une demande d'entrevue médiatique, écrivez à info@Qc125.com
.