Amid turmoil in recent news cycles and First Nation reconciliation(s) in crisis from coast to coast, the Nanos weekly tracker has measured an uptick of support for the (leaderless) Conservative Party of Canada. Usually behind a paywall, the numbers were published by
Nik Nanos himself on Twitter
and analyzed at length on CTV News.
Here are the national results from Feb.21, 2020 compared to those published four weeks ago:
[The complete list of polls is available on
this page
.]
The Conservatives climb to 36% support nationally, three points ahead of the Liberals which are stalled at 33% (same as their election night result last October).
The NDP remains at what could be considered the party's floor at 15%. The Greens and the Bloc both stand at 7% nationally (27% in Quebec for the BQ).
How will Peter MacKay and Erin O'Toole adjust their respective campaigns if those numbers hold for the next few weeks? We will soon see.
Without revealing paywalled content, the regional breakdown is isn't favourable to the CPC. their numbers have improved modestly in Quebec and in Atlantic Canada, but the party is still running up the score in the Prairies and Alberta.
The
338Canada electoral projections
will be updated this Sunday, as per usual.
Have a great week, dear readers!
---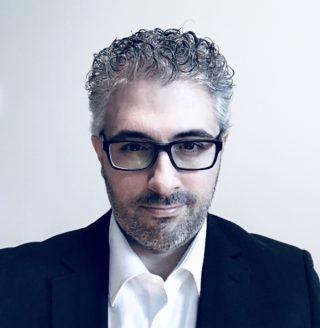 Philippe J. Fournier is the creator of Qc125 and 338Canada. He teaches physics and astronomy at Cégep de Saint-Laurent in Montreal. For information or media request, please write to
info@Qc125.com
.
Philippe J. Fournier est le créateur de Qc125 et 338Canada. Il est professeur de physique et d'astronomie au Cégep de Saint-Laurent à Montréal. Pour toute information ou pour une demande d'entrevue médiatique, écrivez à info@Qc125.com
.