Good morning dear 338Canada readers,
First, I would like to thank all of you for visiting the site, commenting, and yes, even criticizing the site. Your comments help me improve the site, and I always strive to make it better. I already have many ideas for what will come next. The site is my own creation that I built using basic HTML, CSS and Javascript that I learned on the fly (and using a lot of Google searches and Github). It's a good website, but it could look more professional, and the mobile experience could be improved significantly ("turn you phone 90 degrees" is a fine temporary measure, but it can't stay that way forever).
Last night was my 55th consecutive daily projection...
Back in August, I was asked whether I could write two columns a week for both
Maclean's
and
L'actualité
. I said "Sure!"
Radio-Canada asked me to be on
Les Coulisses du Pouvoir
each Sunday morning. It's only a 3-4-minute clip, but it takes hours for preparation. I said: "That sounds great!"
Then CTV and CJAD in Montreal asked me to come in for a weekly hit. "Amazing!"
I have never suffered a work-related burn out, and I do not say that lightly, but this is the closest I have come to being burnt out. All of it was a lot of fun and I have learned so much about our country... but today is a day of rest. I badly need it.
Tonight I will be on the set of Radio-Canada for the election night special. I should be nervous (it will be watched by 3-4 million people), but I am not. I did my best. I was honest in my work. I studied every district as best as I could. I will put on my new suit and enjoy it for what it is: a dream come true for someone who was a basement blogger merely three years ago.
There are 338 electoral districts. In the elections I have covered so far, my model called the right winner in 91% of them (see
Ontario 2018
,
Quebec 2018
, and
Alberta 2019
). This may be too high a bar for such a close election. I hope to have the right winner in at least 300 of 338. Since there are so many toss ups, it could be less than that, but we will see tonight.
If the projections are mostly right, then hurray. If not, it'll be an opportunity for introspection and improvement.
Merci beaucoup!
And GO VOTE.
- Philippe J. Fournier
* * *
Find your district:
---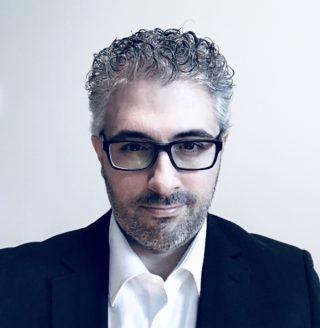 Philippe J. Fournier is the creator of Qc125 and 338Canada. He teaches physics and astronomy at Cégep de Saint-Laurent in Montreal. For information or media request, please write to
info@Qc125.com
.
Philippe J. Fournier est le créateur de Qc125 et 338Canada. Il est professeur de physique et d'astronomie au Cégep de Saint-Laurent à Montréal. Pour toute information ou pour une demande d'entrevue médiatique, écrivez à info@Qc125.com
.