A string of poor polls for the Liberals has dragged them downwards in the past few days. Although the Conservatives have remained mostly stable, the rise of the Bloc in Quebec and of the NDP in the ROC have greatly diminished the odds of a majority government of any colour.
We add four polls to the model today, all published in the last 24 hours: Abacus Data, Campaign Research, Mainstreet Research and Nanos Research. All the polls are listed on
this page
.
Here is the national vote projection. The coloured bars are the 95% confidence intervals and the black dots, the aforementioned polls:
These latest numbers show significant improvement for the NDP and the Bloc almost exclusively at the expense of the Liberals seat-wise. Here is the latest seat projection:
And, once again, we have a toss up on the odds of winning the most seats:
A longer and more detailed analysis will be published tomorrow. Today, I am having dinner with my family and will try not to think about the election for just a few hours.
The coming week will probably be insane anyway. I will provide analysis on Radio-Canada, CTV Montreal, Maclean's and L'actualité. And probably on a news radio station near you :-)
Happy Thanksgiving to all 338Canada readers!
* * *
Find your district in the following list:
---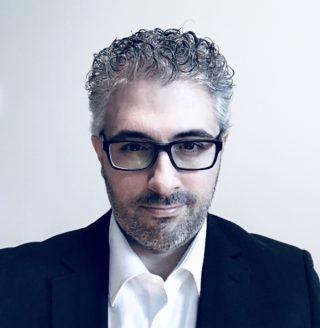 Philippe J. Fournier is the creator of Qc125 and 338Canada. He teaches physics and astronomy at Cégep de Saint-Laurent in Montreal. For information or media request, please write to
info@Qc125.com
.
Philippe J. Fournier est le créateur de Qc125 et 338Canada. Il est professeur de physique et d'astronomie au Cégep de Saint-Laurent à Montréal. Pour toute information ou pour une demande d'entrevue médiatique, écrivez à info@Qc125.com
.