The Ottawa-based firm EKOS Research Associates has been actively on the field these past few weeks taking the pulse of Canadians with respect to the upcoming federal election. Last week,
EKOS' numbers showed the Liberals and Conservative in a dead heat
, but the poll's regional breakdowns gave a clear edge to the Liberals with significant leads in Quebec and Ontario.
A new and exclusive EKOS poll indicates that the Liberals may have crept up back into the lead nationally.
This poll was on the field August 27th to 29th, 2019, and collected data of 902 potential Canadian voter via IVR (Interactive Voice Response, or automated calls).
Here are the results of leaning and decided respondents:
The Liberals lead the way with 37% of support, an increase of four points since last week. It appears Liberals' fortune is coming at the expense of the NDP, which slips to 7% - the lowest the NDP has polled this year.
While this NDP figure is quite low (and may be an outlier), the trend has been clear from several pollsters of late: the NDP has lost ground in every region of the country since 2015, and it's becoming increasing difficult to see how it could pull itself back into contention. Earlier this week,
Léger measured NDP support at a mere 12%
(and
11% in mid-August
).*
(*It should be stated that not all Canadian pollsters agree on where the NDP stands: the latest ARI poll has the NDP at 15% nationally; Abacus Data had the NDP at 17% in early August. Nevertheless, all these figures are lower than the party's 2015 results.)
The Conservative Party comes second with 33% of respondents. That's a four-point gap between the two main parties in a poll that has a margin of error (MOE) of ±3.5%, 19 times out of 20 - meaning that voting intentions could very well still be tied, but with the edge still going to the Liberals (with current ranges of numbers, a near-tie vote between the LPC and CPC would most likely translate into the Liberals winning at least a plurality of seats).
The Green Party of Canada, after surging in voting intentions this spring, appears to have stalled at around 10-12% of national support. Polls published in August have all given the Greens between 7% and 13% support.
According to EKOS' latest figures, the Conservatives are trailing the Liberals by
16 points among Canadian women
(43 to 27 per cent), and are leading among men by 8 points (40 to 32). This double-digit gap of support among women should be especially concerning for Andrew Scheer and his team. (Support by gender has a MOE of ±5%, 19 times out of 20). Other recent polls have also shown a significant gender gap between Liberals and Conservatives, so this trend is certainly not new.
* * *
EKOS' regional and demographic breakdown are shown below, courtesy of Mr.
Frank Graves
, President and founder of EKOS Research Associates.
However, I urge readers to be very cautious with this poll's regional data
: although the poll in its entirety (probabilistic sample of ~900 respondents) is itself perfectly fine, none of the regional sub-samples is large enough to draw definitive conclusions - with the exception of Ontario (325 respondents, MOE of ±5.4%).
For instance, sub-samples of British Columbia and Quebec have unweighted sizes of 128 and 121 respondents, respectively (MOE of about ±9%). Only 65 Atlantic Canadians were polled, meaning this regional figure has a MOE of ±12%.
This is basic statistical sampling: even if the overall sample is representative of the population, each of its sub-samples has greater uncertainty due to smaller sample size.
Here are EKOS' tables of decided and leaning results with regional and demographic breakdowns:
The 338Canada projections will be updated later this afternoon. I have some number crunching to do.
* * *
Find your home district:
---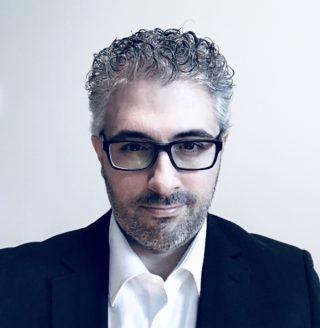 Philippe J. Fournier is the creator of Qc125 and 338Canada. He teaches physics and astronomy at Cégep de Saint-Laurent in Montreal. For information or media request, please write to
info@Qc125.com
.
Philippe J. Fournier est le créateur de Qc125 et 338Canada. Il est professeur de physique et d'astronomie au Cégep de Saint-Laurent à Montréal. Pour toute information ou pour une demande d'entrevue médiatique, écrivez à info@Qc125.com
.