Abacus Data released
its latest federal numbers this morning
. Although the top-level numbers remain somewhat stable from a weeks back when Abacus was last on the field, showing once again a statistical tie between the Liberals and Conservatives, some regional movements have to be of concern for Andrew Scheer.
The poll was on the field from August 23rd to 29th, 2019, and collected data from an internet panel of 4,549 respondents (which is a lot).
Here are the national results:
The Conservative lead by a one-point margin over the Liberals (hence a statistical tie) with
34%
of support.
The NDP holds steady at
17%
, which is higher than what other polling firms have measured of late. The Green stand at
9%
.
The Bloc québécois is at 18% in Quebec, which translate to 4% national support. Maxime Bernier's PPC is at 3%.
At first glance, this result should point to either a Conservative or Liberal minority, but Abacus' regional breakdowns tell a different story. Here are the numbers for
Ontario
(sample size of 1,253 decided and leaning voters):
As was measured lately by Léger, EKOS and Nanos, Abacus sees the Liberals in front in the province (Ipsos and Angus Reid have the Conservatives ahead by small margins in their latest rounds of polling).
Abacus also gives the Liberals comfortable leads in
Quebec
(12 points) and
Atlantic Canada
(13 points), which is in line with current trends.
In
Alberta
, the Conservatives hold a massive 37 point lead over the Liberals.
British Columbia
is essentially tied with the Conservative edging the Liberals at 31% to 29%.
The
338Canada
federal projections will be updated later today.
Here is
Abacus Data's full report
.
* * *
Find your district:
---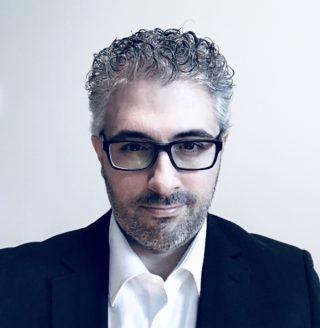 Philippe J. Fournier is the creator of Qc125 and 338Canada. He teaches physics and astronomy at Cégep de Saint-Laurent in Montreal. For information or media request, please write to
info@Qc125.com
.
Philippe J. Fournier est le créateur de Qc125 et 338Canada. Il est professeur de physique et d'astronomie au Cégep de Saint-Laurent à Montréal. Pour toute information ou pour une demande d'entrevue médiatique, écrivez à info@Qc125.com
.