The
Angus Reid Institute
released its latest federal numbers this morning. Last time ARI was on the field in early July, it had measured an eight-point Conservative lead nationally. As several other firms have indicated in the past weeks, the gap between the two main parties has narrowed significantly.
Here are the decided and leaning results from ARI:
According to ARI, the Conservatives still hold a four-point lead over the Liberals. The NDP, the Greens and the Bloc's levels support are mostly stable.
Regionally, the Conservatives are either leading or statistically tied to the LPC in every region except
Quebec
- numbers are seem a little at odds with other polling firms of late, but no single figure from ARI screams "outlier". Case in point: in
Ontario
, ARI measures the CPC at 36% and the Liberals at 35%, numbers which are similar to what Abacus Data and Ipsos released last week. In the poll aggregate, the Liberals remain in front in Ontario by about a 3-point margin.
ARI had the Conservatives ahead of the pack by as much as 13 points in late spring and 11 points in early summer. Whatever advantage the Conservatives had enjoyed from the SNC-Lavalin story seems to have faded into the distance. Nevertheless, with such numbers, Andrew Scheer would probably lead the Conservatives to a minority victory. It would then be up to him and his team to win the confidence of the House of commons. Food for thought.
* * *
This new poll has been incorporated into the
338Canada
model. The
map
has also been updated.
Find your district in the following list:
---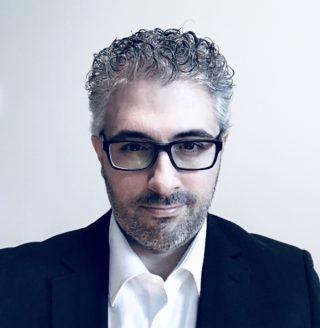 Philippe J. Fournier is the creator of Qc125 and 338Canada. He teaches physics and astronomy at Cégep de Saint-Laurent in Montreal. For information or media request, please write to
info@Qc125.com
.
Philippe J. Fournier est le créateur de Qc125 et 338Canada. Il est professeur de physique et d'astronomie au Cégep de Saint-Laurent à Montréal. Pour toute information ou pour une demande d'entrevue médiatique, écrivez à info@Qc125.com
.