Could it be that it is summer in Canada and voters have their minds lightyears away from politics - or could it be that the last five months with the Conservatives steadily in the lead has brought on more scrutiny on Andrew Scheer and his team?
Whatever the reasons may be, three new federal polls were published since Monday and all of them have the Liberals either tied for first place or in the outright lead.
First,
Mario Canseco
, president of the Vancouver-based polling firm Research Co. released its latest federal numbers and has the Liberals in first place with 34 per cent of decided and leaning voters, a narrow three point lead over the Conservatives which stand at 31 per cent. The NDP is again in third place with 17 per cent, and Greens at 10 per cent.
Regionally, the Liberals hold lead in the Atlantic provinces, Quebec and Ontario. Conservatives lead comfortably in Alberta and the Prairies. British Columbia shows the closest race with the Conservatives two points ahead of the Liberals (hence a statistical tie considering the size of the regional sub-sample).
This Research Co. poll also contains interesting data concerning which issues Canadians identify as their top priorities. The top three answers were 1) Jobs and the economy; 2) health care, and 3) the environment. The poll's full report, including detailed tables, is available
here
.
Secondly, Abacus Data published its latest numbers that showed the horse race between the Liberals and Conservatives tied at 32 per cent a piece - the third month in a row that both parties were at a statistical tie according to Abacus. In fact, Abacus' federal horse race numbers have been relatively flat since May.
Among the poll's regional sample, we notice that the Ontario numbers appear to be much closer than what other pollsters have measured lately. Abacus has the Liberals at 35 per cent and Conservatives at 34 per cent in the province. Such numbers would probably give a slight edge to the LPC in terms of Ontario seats, but it would translate into a net loss for the Liberals who took 80 Ontario seats in 2015. With numbers such as these in October, a majority government - either Liberal or Conservative - would be highly unlikely.
Abacus also included results of Canadians' impressions of federal leaders and some provincial premiers (such as Ford, Legault, and Kenney). You can find Abacus' full report
here
.
Finally, the weekly Nanos tracker was updated yesterday. However, the horse race numbers have been placed behind a paywall (which I have subscribed to). Although Nanos' numbers will still be included in the 338Canada model calculations,
they will not be divulged explicitly on this blog nor in the federal poll page in order to respect Nanos' terms of use
. For those readers interested in following the weekly Nanos tracker, I strongly encourage
subscribing
(4$/month) to access see the full numbers, including the regional and demographic sub-samples.
Have a great day! Full federal update this Sunday as usual.
---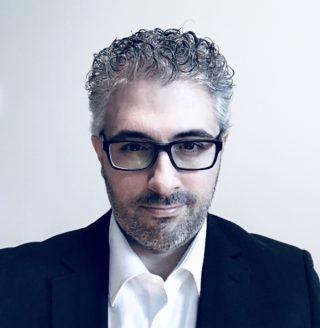 Philippe J. Fournier is the creator of Qc125 and 338Canada. He teaches physics and astronomy at Cégep de Saint-Laurent in Montreal. For information or media request, please write to
info@Qc125.com
.
Philippe J. Fournier est le créateur de Qc125 et 338Canada. Il est professeur de physique et d'astronomie au Cégep de Saint-Laurent à Montréal. Pour toute information ou pour une demande d'entrevue médiatique, écrivez à info@Qc125.com
.