In the
latest 338 federal projection published in Maclean's
, I wrote "After a disastrous winter and spring, the Liberals may be creeping back into contention."
Last week, the
Nanos weekly tracker had the Liberals in front
for the first time since February. I wrote: "More fresh data should come out this week. Is this week's Nanos an outlier? It's possible. We will know soon."
The Nanos tracker was updated a few hours ago, and the Liberal lead has widened:
[Nanos is a four-week tracker. To avoid duplication of data we compare this week's numbers to those from 4 weeks ago.]
A more complete analysis will be needed to understand what's going on here, but it may be that Green leaning voters are tempted to go back to the Liberal fold. The Bloc, NDP and PPC are all relatively stable.
Regionally, the Liberals lead by 9 points in Ontario.
In Quebec, the Liberals still lead, but with less than a third of support.
We have a statistical tie in the Atlantic provinces. Conservatives lead in the Prairies and Alberta.
In B.C., there is a three-way race at the top.
More to come this week.
* * *
The map of the 338 Projection was updated Sunday and is available
on this page
. Use this list to find your federal electoral district:
---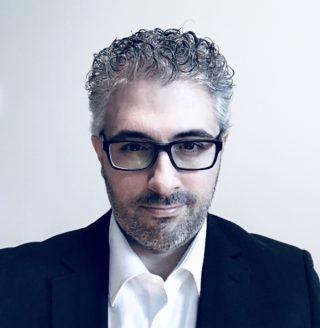 Philippe J. Fournier is the creator of Qc125 and 338Canada. He teaches physics and astronomy at Cégep de Saint-Laurent in Montreal. For information or media request, please write to
info@Qc125.com
.
Philippe J. Fournier est le créateur de Qc125 et 338Canada. Il est professeur de physique et d'astronomie au Cégep de Saint-Laurent à Montréal. Pour toute information ou pour une demande d'entrevue médiatique, écrivez à info@Qc125.com
.