Who said politics takes a break in July?
Mainstreet Research
has published its latest poll on iPolitics
on Tuesday. Mainstreet had not been on the field since late March, near the zenith of the SNC-Lavalin story that engulfed Canadian media for most of the winter/spring.
This new poll has a sample size of 2,651 respondents and was on the field from June 28th to July 2nd 2019. Let's take a look at the national figures:
The Liberals lead the way with 35%, a level of support similar to what Nanos published Tuesday morning. According to Mainstreet, the Liberals remain stable compared to their March number.
The biggest slide goes to the Conservatives, falling to 33% nationally - but especially (again) in Ontario where they trail the Liberals by 10 points.
However, considering the poll's margin of error, this 2-point lead for the Liberals on the national level means we have a statistical tie between the LPC and the CPC.
A more in-depth analysis will be published later this week, but simply stated: there is no path to victory for Andrew Scheer if the Conservatives are 10 points behind the Liberals in
Ontario
. None.
As for
Quebec
, Mainstreet measures the Conservative at 22%, a result more inline with what other pollsters outside of Nanos have picked up lately.
British Columbia
continues to be a mystery. According to Mainstreet, the Conservatives lead with 31%, the Liberals follow with 26%, and the Greens with 22%.
The NDP is far, and I do mean far, behind its regular numbers, with only 10% nationally - 9% in Quebec, 12% in Ontario, and a dismal 14% in B.C.
More to come later this week. Stay tuned.
---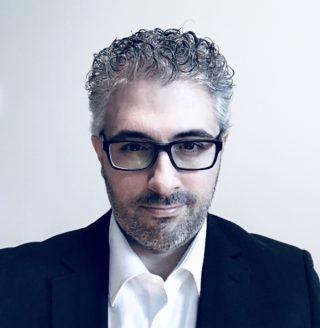 Philippe J. Fournier is the creator of Qc125 and 338Canada. He teaches physics and astronomy at Cégep de Saint-Laurent in Montreal. For information or media request, please write to
info@Qc125.com
.
Philippe J. Fournier est le créateur de Qc125 et 338Canada. Il est professeur de physique et d'astronomie au Cégep de Saint-Laurent à Montréal. Pour toute information ou pour une demande d'entrevue médiatique, écrivez à info@Qc125.com
.