At the end of the
latest 338 federal projection
published on Sunday, I wrote: "
As we enter the middle of summer, Canadian pollsters will probably take a much-needed break before the fall campaign
".
This may have been just a little bit of wishful thinking on my part.
Five new federal polls, yes five, were published in the last 24 hours from five different polling firms: Angus Reid, Nanos, Campaign Research, Innovative Research, and EKOS.
The full tables for Innovative and EKOS have not been made public just yet, so we will hold on to these two for now, but let's take a quick look at the other three.
(All federal polls are listed on
this page
.)
Nanos Research
The
Nanos weekly tracker
has been updated and it doubles down on the Liberal-comeback narrative. The LPC leads the way with 36% of voting intentions, up six points from the middle of June. The Conservatives, which Nanos measured as high as 36% last May, lose four points in the past four weeks and stand at 30% nationally.
The New Democratic Party climbs again this week according to Nanos and now stands at 19% - which is somewhat higher than the current polling average for Jagmeet Singh's party.
Angus Reid Institute
The Angus Reid Institute had the Conservatives with a 13-point lead in May, and an 11-point lead in June. Its latest poll still has the Conservatives ahead, but the gap has been closing to 8 points. The CPC leads with 38% and the Liberals come second with 30%. (See Angus Reid report
here
.)
Campaign Research
Finally, Campaign Research has
a statistical tie
between the Liberals and Conservatives with 33% and 32% of national support, respectively. The most notable movement in this poll compared to Campaign's previous poll in June is the Conservatives shedding three points.
What are we to make of all there numbers? Whereas Campaign Research's numbers align closely with the current 338 weighted average, Nanos' and Angus Reid's numbers diverge significantly.
Taken alone, Nanos' numbers would probably mean a strong minority or even perhaps a majority for the Liberals.
Taken alone, Angus Reid's would assuredly lead to the Conservative winning the most seats, although perhaps not enough for a majority.
However, if we look at the movement detected by these polls and not just the raw numbers, we all have the same tendency: a tightening race.
I published in May a brief meta-analysis of Canadian polls from the past three years, as well as those just before the 2015 federal election (which you can find
here
). While Nanos tends to
very modestly
lean liberal compared to the overall polling average, it was near perfect in its final 2015 poll. On the other hand, Angus Reid has had the Liberals much lower than other pollsters on average in the past three years, and had also underestimated the Liberals by almost five points in 2015. I do not, and I repeat, do not dismiss Angus Reid, but every polling firm occasionally displays a "House Effect"*. Angus Reid is no exception.
*Displaying a house effect does not mean the skew is intentional. Whatever the narrative you want to believe: no, it's not a conspiracy.
Again, remember:
we have to look at the movement of the tide, not just the water level
.
And not give too much weight to a single poll.
And not overreact.
* * *
All these numbers will be added to the model for this Sunday's 338 update. Have a great week, and thank you for supporting
338Canada
.
---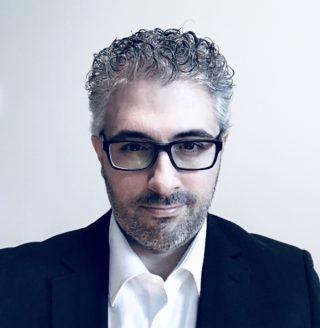 Philippe J. Fournier is the creator of Qc125 and 338Canada. He teaches physics and astronomy at Cégep de Saint-Laurent in Montreal. For information or media request, please write to
info@Qc125.com
.
Philippe J. Fournier est le créateur de Qc125 et 338Canada. Il est professeur de physique et d'astronomie au Cégep de Saint-Laurent à Montréal. Pour toute information ou pour une demande d'entrevue médiatique, écrivez à info@Qc125.com
.