A new Ipsos/Global News poll has been published this morning, and it shows that voting intentions in Canada have remained stable in the last month - contrary to the general trend detected by other Canadian pollsters in the same time period.
The full tables have not yet been released (I expect they will in the next day or so.
EDIT: Here is the full report from Ipsos
), but here is
the article from Global News
. (I must warn you: this article is a somewhat confusing. It goes from party standings to leader's approval numbers back and forth and throws a bunch or regional and demographic numbers in what looks like random order).
Here are the results at the national level:
Every party is stable compared to Ipsos' previous poll back in June. The main difference is that the Greens and the PPC were included this time (which explains the +7 for the Greens).
While it is not surprising to see Ipsos give the Conservatives the lead (CPC has led every Ipsos poll since February, even by a ten-point margin back in March), it is strange that Ipsos has not seen the gap narrowed one bit like other pollsters.
The most header-scratching data however is that fact that Ipsos has the Conservatives leading among women. This is highly inconsistent - even Angus Reid latest poll, which has similar overall numbers to Ipsos - has the Liberals leading among women.
Nevertheless, the regional numbers that were presented in the article are all within current ranges, with the notable exception of Ontario - where Ipsos has the CPC ahead by 6 points.
Still, as I wrote yesterday: "
We have to look at the movement of the tide, not just the water level... and not overreact.
"
We add this one to the pile and carry on.
---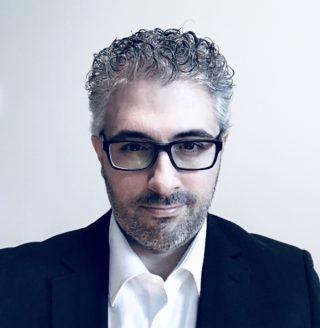 Philippe J. Fournier is the creator of Qc125 and 338Canada. He teaches physics and astronomy at Cégep de Saint-Laurent in Montreal. For information or media request, please write to
info@Qc125.com
.
Philippe J. Fournier est le créateur de Qc125 et 338Canada. Il est professeur de physique et d'astronomie au Cégep de Saint-Laurent à Montréal. Pour toute information ou pour une demande d'entrevue médiatique, écrivez à info@Qc125.com
.